IT Infrastructure: design and management
CUSTOMIZED SOLUTIONS THAT ARE HACKER-PROOF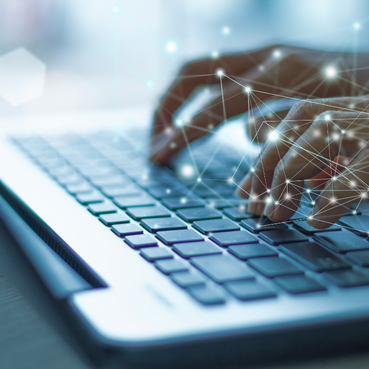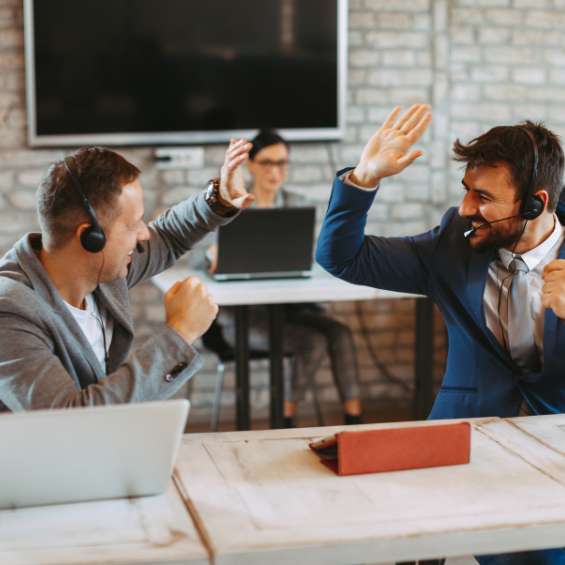 What is meant by IT infrastructure?
IT infrastructure (Information Technology) refers to the combination of all necessary components for the operation and management of IT environments and services.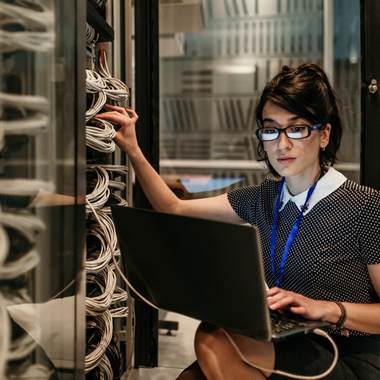 How is an IT infrastructure composed?
An enterprise network infrastructure is made up of independent components, but the two main components are hardware and software. In order for hardware to function, a software, which is an operating system, is required. Operating systems, in turn, manage the connections between software and physical resources through network components.
The hardware components include:
Computers
Servers
Hubs
Data centers
Switches
Structures: physical facilities that house servers, data centers, and network hardware, including office network cabling, to connect various elements of the IT infrastructure.
The software can include the following components:
CMS (content management systems)
CRM (customer relationship management systems)
ERP (enterprise resource planning)
Operating systems
Web servers
How do these hardware and software components interact with each other?
Server: a necessary basic component, essentially computers that allow multiple users to share information and resources.
Infrastructure: physical facilities that house servers, data centers, and network hardware, including office network cabling to connect the various elements of the IT infrastructure.
Network: networks are composed of switches, routers, hubs, and servers. Switches connect devices to the LAN; routers allow different LAN devices to communicate and move packets between networks. Hubs connect multiple network devices to function as a single component.
Server Room or Data Center: physical facilities that house multiple servers, the main component of networks.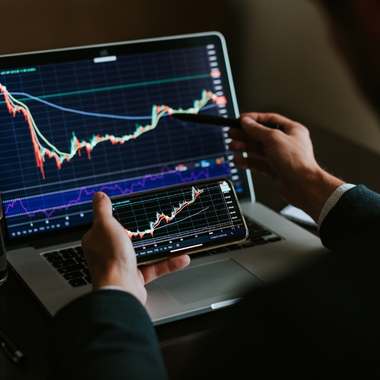 What are the types of infrastructures?
Traditional Infrastructure
It is a system composed of classic hardware and software components, including structures, data center, server, desktop computers, network hardware, and enterprise-level application software solutions. This system requires a lot of power, adequate physical space, and is more expensive than other types of infrastructures. It is usually installed on-premises and used exclusively for private or business purposes.
A cloud computing infrastructure, in contrast to traditional infrastructure, is accessible via the internet by end users. This allows for the use of computing resources in a virtualized way, without the infrastructure being physically installed on site.
Virtualization connects physical servers managed by providers in different geographic locations. The advantage is that this infrastructure abstracts resources, such as storage, and makes them available wherever there is an internet connection. Cloud infrastructure can be private, that is, it uses dedicated resources, or public, that is, rented from a cloud service provider such as Amazon, Google, IBM, OVH, Microsoft. By mixing different levels of portability, partitioning, and workload balancing across multiple clouds, hybrid cloud infrastructures are obtained.
Hyperconverged infrastructure
This system allows for the management of computing, networking, and storage resources through a single interface. Software-based computing combined with data storage enables the management of workloads in a new and modern way, using scalable architectures that rely on standard industry hardware.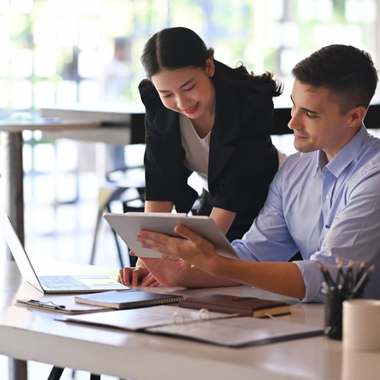 Why is IT infrastructure important?
Today, the technological aspect is increasingly central within companies, as it characterizes every single activity. Poor quality and implementation of infrastructure can cause serious damage to the company in terms of productivity, cybersecurity, and connectivity. Instead, with an efficient, reliable, flexible, and scalable IT infrastructure, a company can more easily reach its goals, as well as show a competitive advantage over its competitors.
Having a high-level IT infrastructure also means offering the customer a high-quality service as the danger of service interruptions is eliminated. At the same time, it is easier to find new customers as it is easier to develop and launch new solutions on the market thanks to the infrastructure. A good Information Technology system also allows real-time data to be readily available, data that helps make strategic decisions more quickly. Finally, but not least, a quality IT infrastructure improves employee productivity, which provides important benefits from many points of view.
Reduced risk of service interruption.
Easier acquisition of new customers
Increased employee productivity
How is IT infrastructure management carried out?
Managing an IT infrastructure means controlling all resources, systems, platforms, IT environments, and personnel. Here are some common types of infrastructure management.
Operating system management: oversees environments running the operating system through content management, patching, provisioning, and subscriptions.
Cloud management: allows cloud admins to control everything running within it (end users, data, applications, and services) by managing deployment, usage, integration, and disaster recovery of resources.
Virtualization management: interacts with virtualization environments and the underlying physical hardware to simplify resource management, improve data analysis, and optimize processes.
IT process management: involves producing business models, analyzing and optimizing repeatable, ongoing, or predictable business processes.
IT automation: allows for the creation of repeatable instructions and processes to replace or reduce personnel interaction with IT systems.
Container orchestration: automates the deployment, management, scalability, and networking of containers.
Configuration management: allows for the maintenance of systems, servers, and software that are consistent and in line with business needs.
API management: distributes, controls, and analyzes application programming interfaces (APIs) that connect apps and data in enterprises and clouds.
Risk management: allows for identifying and assessing risks, as well as creating a plan to monitor and contain identified risks and their potential repercussions.
Data management: allows for collecting, storing, and using data, enabling businesses to identify available data, their locations, owners, access methods, and authorized users to view them.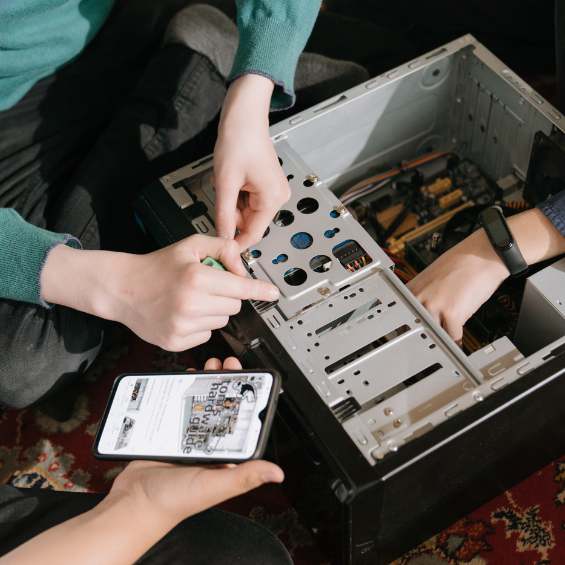 How should the perfect IT infrastructure be?
The characteristics of the IT infrastructure vary depending on the needs and business goals of the client, but there are some aspects that universally apply to all companies.
An efficient infrastructure must provide high-performance business storage, low-latency networking, security, optimized wide area network (WAN), virtualization, and zero downtime.
High-performance storage systems perform data storage and backup, also providing data recovery systems in case of data loss.
Low-latency networks use enterprise-level infrastructure components to reduce the delay of data flow.
Secure infrastructures ensure control of access to information and data availability. They can also protect a company from breaches and cyber-attacks.
WANs manage the network, prioritizing traffic and granting more or less bandwidth to certain applications, according to their needs.
Virtualization offers faster server provisioning, increases uptime, improves disaster recovery, and allows for energy savings.
Zero downtime reduces service interruptions and eliminates system downtime, containing costs and increasing profits.
You might also be interested in...
To get an idea of the costs of your project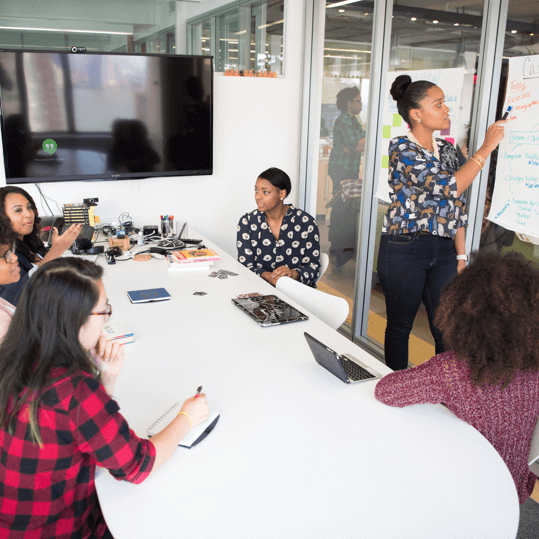 Do you want to improve your business today?
Leave us a message, let's stay in touch!