Develop Android, IoS, Hybrid Apps
The best solutions for your mobile business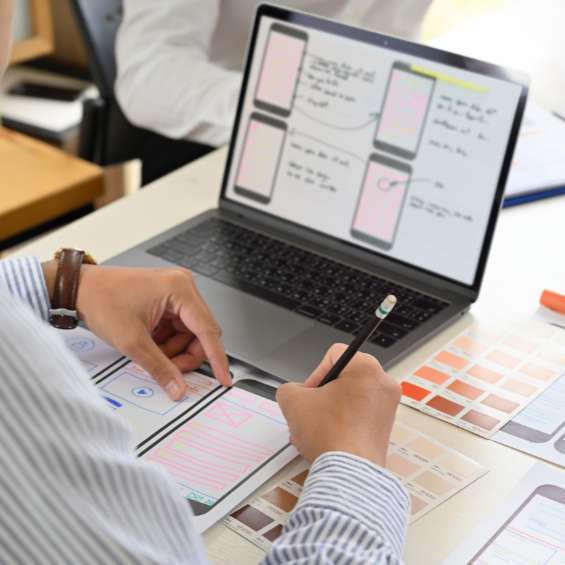 Always by your side in a challenging but also very exciting journey, we will guide you step by step through every phase of the app development process. With utmost honesty, we will advise you on the best technologies to adopt, which types of apps to focus on to avoid wasting budget without acquiring value, how to improve internal processes, and what strategies to adopt in online app development, because seeing you achieve your goals is a source of great satisfaction.
If we start this journey together, we will take care of all the activities necessary to publish your app on the mobile stores, Google Play and the App Store, both for free and paid apps. If you wish, we will help you make your app known to your customers and the world, leveraging the best marketing strategies. This way, you will reach more customers and increase your return on investment. Since the best app development companies don't even leave you after the app is published, you will have our full support for maintenance and continuous optimization of performance.
We develop Android apps tailored to your business needs that help you increase sales and reach thousands of users on Google Play. Using Android Studio, we quickly create high-quality apps that adapt perfectly to all Android devices.
There are many advantages to entering the Android market, first and foremost being the user base. In fact, we are talking about the most widely used operating system in the world: 85% of smartphones in circulation are Android. Developing an Android app allows you to meet all customization needs as it is an open-source operating system that leaves maximum room for creativity for development teams.
However, when an inexperienced developer approaches developing apps that use this operating system, Android's great flexibility can also be a disadvantage. In fact, such an app must meet numerous requirements to adapt, without too many bugs or risks of crashes, to significantly different devices.
With a team of expert iOS developers, we guide you through all stages of app development, from idea to architecture to actual development using advanced algorithms.
To ensure maximum usability and make your app engaging, we develop applications with eye-catching graphics, animations, touch movements that contribute to excellent navigability.
Although the iOS app market is significantly smaller than Android's, it is much more profitable and you could secure a spot in this market to intercept a typically high-spending user who is willing to pay for an inspiring product. For this reason, ROI could be higher, not to mention the authority that a representation in the App Store could confer on the company.
It's also worth noting that entering the App Store is not a walk in the park. In fact, developers must adhere to limiting restrictions and strict requirements for attractive graphics, maximum speed, almost inviolable security systems, absence of bugs, as well as uniqueness and originality.
These limits are also the secret to Apple's success, only if you are the best you can be published in the App Store.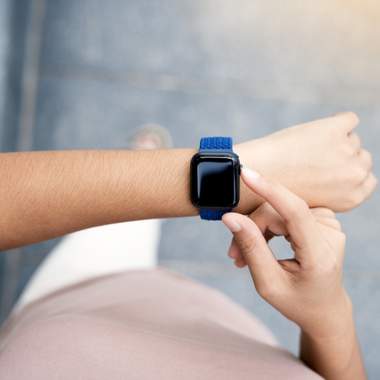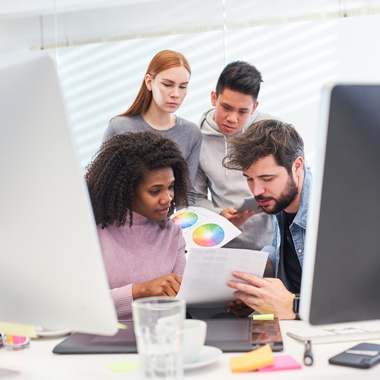 If developed with expertise and competence, hybrid apps are a powerful tool because they are scalable, have enviable performance, and, above all, can run on all operating systems, including Android, iOS, Windows, and all browsers.
If you don't need a native app, the hybrid app is the best solution because it is cheaper to develop and works everywhere. This means that maintenance costs are also lower because interventions are easier and faster.
It is important to emphasize that hybrid apps can present technical difficulties that can only be successfully overcome by experienced developers.
For example, the user interface and user experience may be limited and less impactful, and the full potential of each platform cannot be exploited. Transitions may also occur when moving from one page to another.
This is a third alternative solution compared to native apps and cross-platform hybrid ones, as web applications exclusively use web technologies but have a mobile app approach.
A subcategory of web-apps is represented by PWAs (Progressive Web Apps), web applications that, like a website, open through a browser and do not need to be downloaded from any app store. Unlike a normal website, however, PWAs have an interface and level of interactivity that are entirely similar to native apps.
This solution may be suitable for you if you need to develop an app that is not too complex in its functionality and at the same time do not have the sufficient budget for a native app, or if you do not want to experience the limitations and restrictions of mobile app stores. However, you should be aware that you will have to accept other compromises, such as the need to always be connected to a network and the limited chances of integration with the smartphone operating system, such as push notifications, updates, and background operation.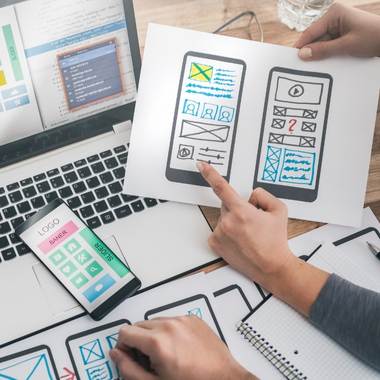 Why develop an app for your company?
For a company that wants to grow even more, launching into the world of Apps is now almost a mandatory step: the App market sees increasingly high figures and its growth shows no signs of slowing down.
As we spend more and more time in front of our smartphones, providing users with tools that they are used to using and even love to use can be a real competitive advantage, even for businesses that are seemingly less inclined towards such technological updates. In fact, in these cases, the novelty and originality of unexpected ideas can be a winning weapon.
Not to mention the fact that in a business environment, for example, the development of an app can contribute to optimizing various work phases and dynamics, transferring strategic processes directly into the hands of employees who will be the main users.
The benefits of developing a company app can be multiple and involve even external but vital aspects, such as customer acquisition and loyalty. In fact, companies with an app can:
communicate more easily with customers without additional costs and time or space constraints;
acquire new customers using the app as a direct tool, instead of outsourcing the process to third-party platforms;
gain a competitive advantage over all competitor companies that do not have a company app;
create a community of users loyal to the brand, who can recommend the app through word of mouth;
use the app for brand awareness without burning budget on expensive advertising campaigns;
track user behavior in a detailed way and obtain valuable information for continuous performance improvement.
Increased communication with customers
Acquisition of new customers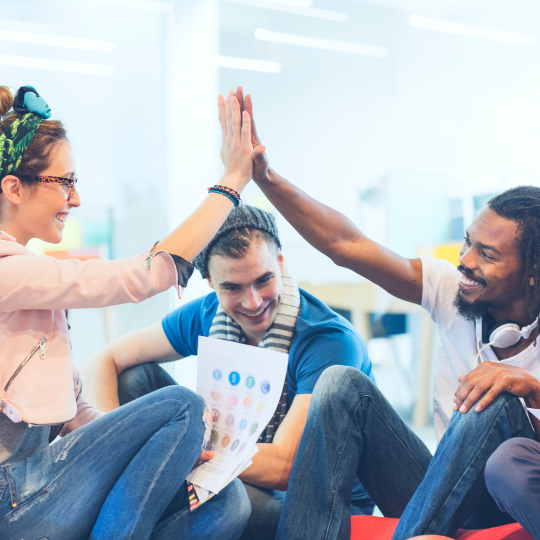 You might also be interested
To get an idea of the costs of your project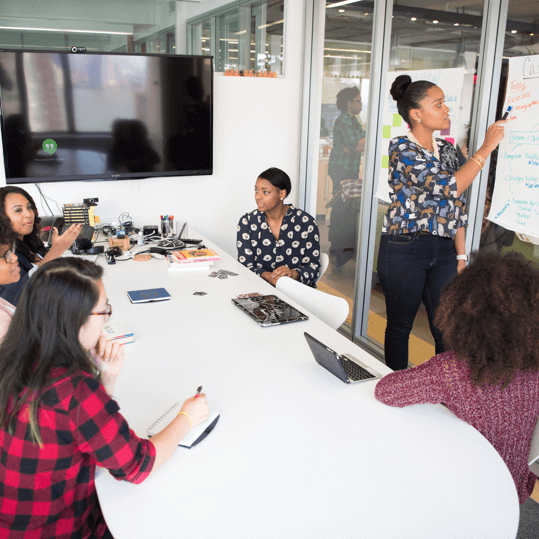 Do you want to improve your business today?
Leave us a message, let's stay in touch!